https://boomkat.com/products/studies-for-organ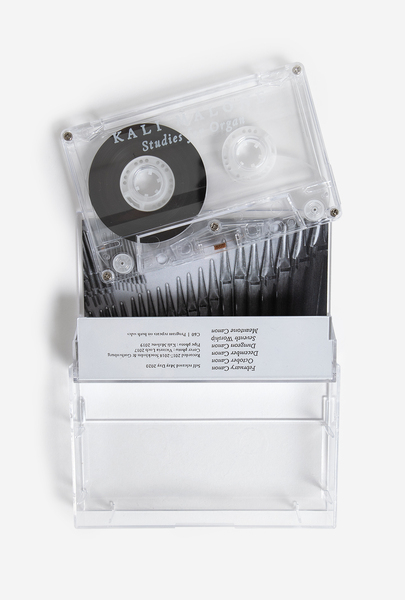 per chi aveva amato The Sacrificial Code a parte me
---
Kali Malone con Stephen O'Malley: i conti tornano
---
Posts: 1023
Joined: 07 Jan 2012 01:43
Io gli ho preso la cassetta di Alkisah.
The album has been released to be intended as a transnational collaboration between different small labels and realities. The collaboration itself takes a practical approach to identify and activate different patterns of publication and distribution, including the release of different formats and physical/digital objects, promotion logics and, of course personal interpretations of the work through reworks, remixes, covers, artistic takes and adaptations. Joining forces, local representatives of the south-western lands of the floating world, Communion & Artetetra take this opportunity to adapt the release to tape format, including a twin album of interpretations by Italian projects, producers and bands.
"Not Knowing What Is And Is Not
Knowing, I Knew Not"
Twittah
---
Ieri sera su Battiti di Radio Rai 3

SARA OSWALD + FELDERMELDER, Fishes in Histogram Waterfalls, da "Drawn"

---
---
Ah grande Eli e bravo che hai recensito! Lo provo questa settimana
---
meno estremo di Stadium che coi video delle performance di accompagnamento mi fece un grandissimo effetto, anzi, più corale, musicale, ampio di colori, però molto bello anche questo. Anziché ascoltare un'ennesima colonna sonora fatta con lo stampino o un altro album drone ambient manco tanto stratificato, mi ascolto Eli Keszler
---
Online

BuddyHolly

Posts: 440
Joined: 07 Jul 2017 11:27
A me Stadium era piaciuto tantissimo! Provo subito il nuovo
---
Who is online
Users browsing this forum: Bing [Bot], Google [Bot] and 41 guests