Già, quello non è niente male.
Dal vivo sono stati veramente bravi poi.
---

questo era il singolo portante, l'abbiamo messo tempo fa su facebook
---
Il loro problema è che gli album sono sempre alterni. Anche l'ultimo di quest'anno, che è valido in fondo, ha alcuni pezzi tranquillamente evitabili. Non riescono a fare il capolavoro, ma qualcosa di buono lo hanno e a me vanno bene così.
---
Basta vederli dal vivo per capirlo. Peccato che siano tanto snobbati dalla critaca; non faranno niente di superspeciale, ma quello che fanno lo sanno fare bene.
Io continuo ad amarli.
काली
I'm gonna be the one to say I TOLD YOU SO!
---


Vivo quotidianamente di musica, 4 o 5 album nell'arco della giornata, canzoni sparse, video, articoli, scoperte, ecc.
Ci si lega ad artisti e ad album, e si ha la certezza di poter tornare sicuri di ritrovare quello che scalda il cuore e mette pace alla mente. E' normale, lo farete anche voi.
Io l'ho fatto con tanti artisti, alcuni tornano periodicamente nei miei ascolti, altri li tengo pronti per momenti opportuni. Altri ancora, sono autonomi e decidono loro quando tornare: gli A Perfect Circle sono fra questi. E' un po' la magia della musica, la conoscete.
Tra questo e Mer de Noms non chiedetemi di scegliere.
Mi mancano.
---
Botch - We are the romans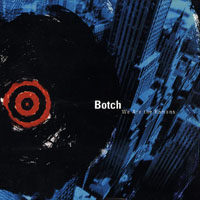 pezzo preferito:
Che dire?Ottimo disco, la dimostrazione che anche facendo metal si possono combinare cose buone...
Baci scritti non arrivano a destinazione, ma vengono bevuti dai fantasmi lungo il tragitto. Franz Kafka

Fai sempre da sobrio quello che dici di fare quando sei sbronzo. Imparerai a tenere chiusa la bocca. Ernest Hemingway
---
Scusami, Renton, ma questo è davvero un album majuscolo... Riascoltato stamattina, non c'è un pezzo debole.
Last edited by
wounder
on 18 May 2010 15:35, edited 1 time in total.
But how can you sleep with my heart so loud?
---
wounder wrote:Scusami, Renton, ma questo è davvero un album majuscolo... Riascoltato stamattina, non c'è un pezzo debole.
Tranquillo, questo tuo post è solo la dimostrazione che nessuno è perfetto, nemmeno tu o Mourinho.
A parte gli scherzi: di-sgu-sto-ra-ma; ho già argomentato in altri luoghi. Disagio fisico.
"Arrivo a dire che se qualcuno mi dimostrasse che José è fuori della verità, ed effettivamente risultasse che la verità è fuori di José, ebbene, io preferirei restare col José piuttosto che con la verità."
---
[youtube]
http://www.youtube.com/watch?v=JzS590Ak ... r_embedded
[/youtube]
l'album degli STP è in giro, diverso anche stavolta... più blues rock e meno pop e scomparsi praticamente del tutto i suoni del periodo grunge
il singolo inizialmente sembrava debole, invece funziona. even when we used to take drugs
---
Oggi nel random mi è partita una canzone di Exploding Head e poi ho ascoltato tutto l'album durante il viaggio. Ho realizzato che questo e Primary Colours sono davvero tra gli album recenti che più rappresentano i miei gusti.
I Place ripropongono più che bene cose già esplorate mentre la miscela degli Horrors ha veramente qualcosa in più, per cui uno è capolavoro e l'altro no, però Exploding Head a livello di canzoni per me capolavoro lo è, rispetto a ciò che preferisco nella musica. Quando parte Smile When You Smile mi fomento, le ultime quattro del disco sono micidiali. Ma anche le prime 5. Ma anche Ego Death come ponte.

Okay, la smetto. E' che sono contento quando "mi ritrovo" così ascoltando un disco.
---
Who is online
Users browsing this forum: Bing [Bot] and 163 guests