i miei prossimi acquisti? Sicuramente molti di questi:
---
Posts: 103
Joined: 30 Jul 2017 15:41
Crack-Up dei Fleet Foxes, discone senza alcun dubbio
---
in pratica non è più possibile acquistare bootleg e uscite non ufficiali su Discogs
nascerà un mercato parallelo?
in ogni caso lo trovo giusto, anche se oggi che mercato c'è per tali uscite?
---
Mentre aspetto la roba da Boomkat ho ordinato anche Async e la limited di AZD (Actress), sempre LP
---
ho fatto un bel colpo su Amazon... lo scorso ottobre avevo trovato questo vinile qui:
https://www.amazon.it/Kaputtlp-Rsd-Dest ... +destroyer
Kaputt - edizione limitata per il rsd
All'epoca non era disponibile, ma il prezzo era 10,97 €
Sono passati praticamente tre mesi dall'ordine e mi ero quasi dimenticato di averlo ordinato e invece ieri me l'hanno mandato
Ogni tanto capita di fare questi colpi. Tipo mi ero preso un cofanazzo con 4 vinili di Tomboy di Panda Bear a 8 euro una volta, oppure The Seer degli Swans in cd a 7 euro.
Son soddisfazioni
Ultimamente mi sono comprato una sfilza di classici Jazz in CD grazie a tutti i consigli che avete dato nel topic apposito. Con pochi euro ti porti a casa veramente una montagna di roba e anche delle edizioni tutto sommato belle e curate
"Ecco, i Tool hanno fatto un capolavoro e tre Catherine Deneuve." [cit. Alka]
---
Posts: 287
Joined: 06 Nov 2015 10:59
Ho ordinato The Legendary Marvin Pontiac: Greatest Hits di "John Lurie" a 10€ in occasione della ristampa. Lavoro davvero incredibile, fricchettone e ricco di sperimentazione. Provatelo, merita.
---
Salon des Refusés
Posts: 840
Joined: 19 Jan 2009 22:52
Ultimamente mi mettono un po' tristezza le fiere del disco. Ci trovi i soliti usati con i classiconi e gli agèe o le nuove leve con la bava alla bocca.
Oggi sono stato a una Fiera del Disco organizzata all'RDS Stadium di Rimini.

Tra un giro e l'altro mi sono imbattuto in un negoziante di Pesaro fornito di nuove uscite e dischi che piacciono a noi.
Non volevo spendere molto e ho preso solo Burial, così completo la discografia album del nostro amato.

Credo sia il negoziante di fiducia di rick81: Black Marmalade si chiama il negozio.


Siparietto divertente presso un altro stand.
Un 50 enne prende un cd e dice: "Prendo questo dei Tool" mi giro e vedo che ha in mano 13th Step.
Il negoziante fa: "con lo sconto viene sette euro...ah...quelli non sono i Tool ma gli A Perfect Circle, sono il gruppo parallelo".
Il 50 enne: "Sì non ci perdiamo in precisazioni".
Il negoziante: "Sì tanto ci suonano due membri dei Tool".
---
Posts: 1263
Joined: 09 Jan 2010 15:03
Non credo di averne mai parlato qui, ma nel dubbio vi avverto:
https://mondotees.com/blogs/news/music- ... _7NlefWuro
Domani su questo sito ritorna in stock il doppio vinile della colonna sonora di Silent Hill 2 (e anche del primo), capolavoro assoluto di Akira Yamaoka. Come coordinate siamo tra Badalamenti e non so nemmeno io chi sinceramente. Per la cronaca, l'album ha un rating di 4.00 su
rateyourmusic
.
---
Posts: 972
Joined: 07 Jan 2012 01:43
Grazie per la segnalazione, ci faccio un pensiero. Ne parlai qualche anno fa in una classifichetta di OST di giochi, Yamaoka prende da Badalamenti, è un fan di Psychic TV e poi ci mette la chitarra rock giapponese.
Quale tra le due scegliere è un bel dilemma
"Not Knowing What Is And Is Not
Knowing, I Knew Not"
Twittah
---
Posts: 1263
Joined: 09 Jan 2010 15:03
Azrael1793

wrote:

↑

05 Mar 2019 12:07

Grazie per la segnalazione, ci faccio un pensiero. Ne parlai qualche anno fa in una classifichetta di OST di giochi, Yamaoka prende da Badalamenti, è un fan di Psychic TV e poi ci mette la chitarra rock giapponese.

Quale tra le due scegliere è un bel dilemma
Sapevi degli Easter Egg sugli Psychic TV presenti nel primo Silent Hill? Qui si legge a malapena su una scatola sulla destra: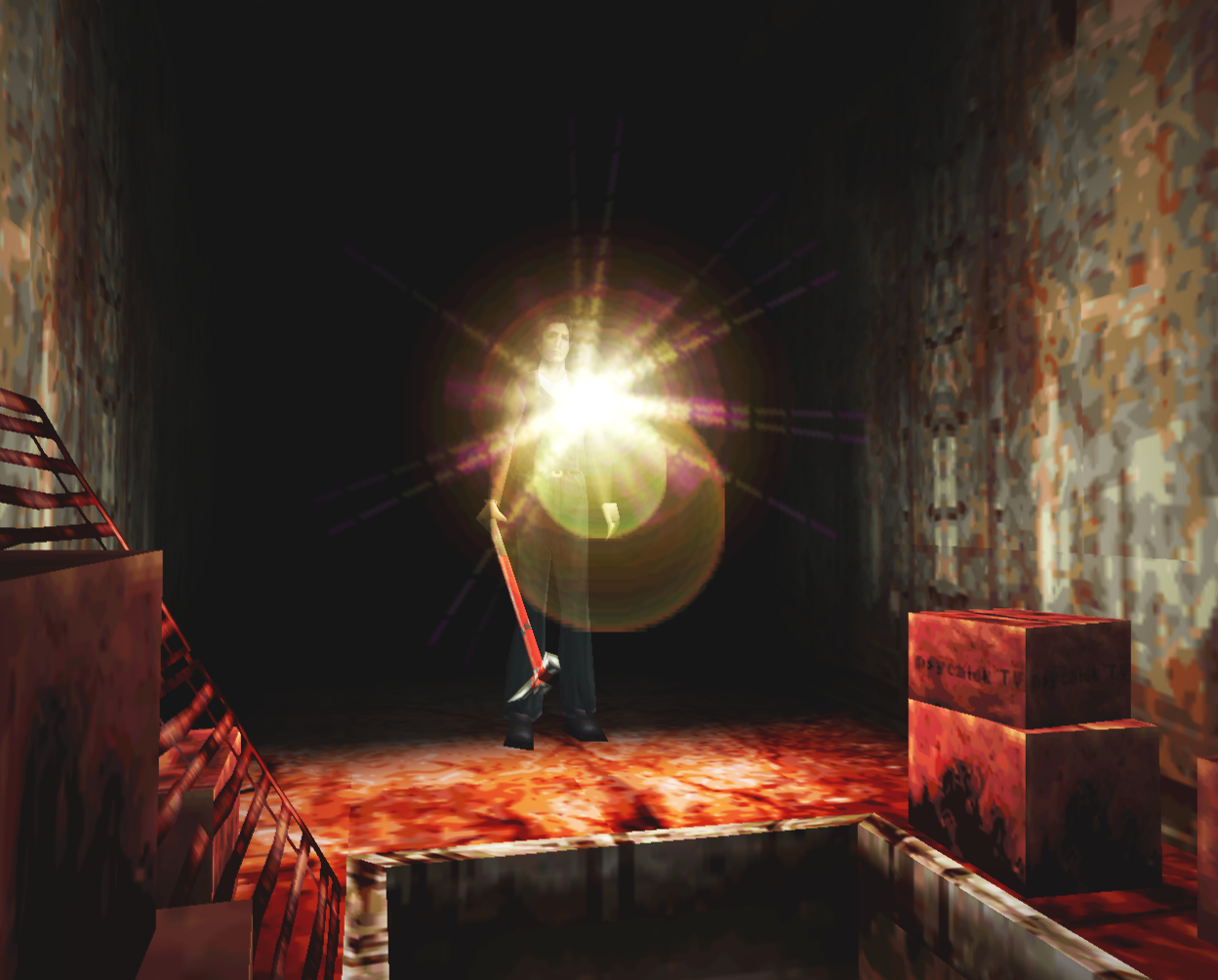 Fonte:
https://silenthill.fandom.com/wiki/PTV
---
Who is online
Users browsing this forum: No registered users and 49 guests